MRL Printing Rolls Private Limited
Steel Industry
We offer you high performance products that improve manufacturing and result in a high quality finish product. Our coverings are designed to offer increased service life, fewer roller changes and minimal maintenance when compared to other alternatives.
What We Do
We fabricate rolls, and offer rubber, hard chrome, copper, nickel, tungsten carbide, Polyuthrane coating on rollers. We employ the latest machines to engineer the most durable, longest-lasting rolls in the market today.

New Roller Fabrication
Recovering Rolls with New Coats
Repair of All Roller Areas
Two-Plane Dynamic Balancing
Crowning & Roll Profiling
Rough Ra surface finishing
Roller coatings:
All types of Coatings like
Rubber Coating (compound/elastomer as required)
Poly Uthrane coating
Hard chrome coating
Tungsten carbide coating
Copper coating
Roller Application like: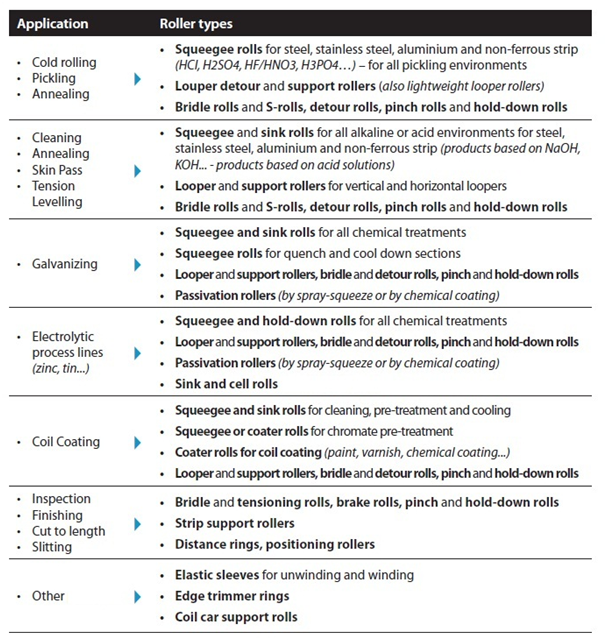 Accumulator Rolls
Applicator rolls
Bridle Rolls
Calendar rolls
Coil Expander Rings
Contact Rolls
Converting rolls
Conveyor rolls
Feed Rolls
Guide Rolls
Hold-Down Rolls
Idler rolls
Laminating rolls
Layon Rolls
Oiler Rolls
Passline Rolls
Pinch Rolls
Printing rolls
Scoring rolls
Snubber Rolls
Squeegee Rolls
Tension Stand Rolls
And all rolls we missed mentioning.Our roll coatings tested tough, with superior load bearing capabilities, cut & abrasion resistance, and outstanding chemical resistance specifically for steel industry.
Hardness Shore A: 10-98
Tensile Strength (PSI): 2,600-8,000
Tear Strength: 350-1,500
Compression Set: 25-82
Chemical Resistance: Excellent
Abrasion Resistance: Excellent
We also do specialty finish of roller with different required Ra values.
The roll cover material, groove pattern (if any) and finish choice
Our USPs :
Development of compounds for demanding applications (from high speed to heavy loads).
Complete machine shop all coating, machine capabilities under one roof.
Fast turn service (from recycling your worn parts to new parts).
Design assistance for your specific specifications.
Courteous customer service representatives to serve you.
Prompt quotation responses.
We will develop a component as per your specification /drawing/sample.